ROUNDS ALONGSIDE KEVIN KISNER AND BILLY HORSCHEL AS WELL SOME BREAKING NEWS TODAY SURROUNDING 2020 U.S. OPEN CHAMPION BRYSON DeCHAMBEAU GOLF CHANNEL HAS CONFIRMED THAT DeCHAMBEAU WHO HAS BATTLED INJURIES IN 2022 WILL UNDERGO SURGERY ON THURSDAY FOR THE FRACTURED BONE IN HIS LEFT HAND. YOU RECALL DURING HIS MONDAY PRESS CONFERENCE AT THE MASTERS, BRYSON SAID HIS DOCTORS RECOMMENDED THAT I DON'T COME BACK FOR A WHILE THEY SAID IF YOU GO OUT AND HIT GOLF BALLS AND YOU FEEL SOMEWHAT COMFORTABLE, YOU CONSIDER IT THEY'RE LIKE YOU SHOULD REALLY LET IT HEAL. FOR MORE ON THIS BREAKING NEWS, WELCOME IN REX HOGGARD WHAT CAN YOU TELL US ABOUT THIS STORY INVOLVING BRYSON >> YES, DAMON, A MEMBER OF BRYSON'S CAMP CONFIRMED THAT HE IS GOING TO HAVE SURGERY LATER THIS WEEK. HE WASN'T 100% SURE IF IT WAS GOING TO BE THURSDAY SO IT WILL BE SOMETIME LATER THIS WEEK. THIS STEMS FROM THE INJURY HE ESTABLISH ARE SUSTAINED, HE TALKED ABOUT THIS AT THE MASTERS LAST WEEK HE WAS PLAYING THE SAUDI INTERNATIONAL BACK IN FEBRUARY PLAYING PING-PONG, FELL DOWN, BRACED HIMSELF WITH HIS LEFT HAND AND BROKE HIS HAMETE BONE, IT'S COMMON FOR A BASEBALL PLAY ER AND WE'VE SEEN IT WITH GOLFERS.
WE KNOW HOW MUCH FORCE HE HAS WHEN HE SWINGS THIS WAS BOTHERING HIM SINCE HE CAME BACK, THE W.C. MATCH PLAY A FEW WEEKS AGO, DID MAKE IT OUT OF POOL PLAY AND MISSED THE CUT IN HIS LAST TWO STARTS AND WAS ONLY 80% THIS IS SOMETHING HE FELT LIKE HE HAD TO DO MOVING FORWARD. I TALKED TO ONE TOUR TRAINER THE NORMAL RECOVERY PERIOD ON AN INJURY OF THIS IS SIX WEEKS BUT FOR SOMEONE THAT SWINGS A GOLF CLUB WITH THAT MUCH VELOCITY, YOU START GETTING INTO THE TEN-WEEK PERIOD AND SUDDENLY THE MAJORS START COMING INTO PLAY. THE PGA CHAMPIONSHIP IS FIVE WEEKS AWAY FROM RIGHT NOW, AND THEN OF COURSE YOU GET TO THE U.S. OPEN WHICH HE WOULD OF COURSE WANT TO PLAY AND SO ALL OF THESE THINGS ARE GOING TO DEPEND ON HOW WELL THE SURGERY GOES BUT RIGHT NOW WE HAVE CONFIRMED HE'S HAVING SURGERY.
>> REX HOGGARD WITH GOLFCHANNEL.COM, BREAKING NEWS, BRYSON DeCHAMBEAU TO HAVE SURGERY ON THE INJURED LEFT HAND I TURN TO MY COLLEAGUE JAIME DIAZ JAIME, THIS IS A BIT OF A SURPRISE PERHAPS OR NOT? THIS IS SOMEONE WHO HAS BEEN TRYING TO PLAY THROUGH SOM INJURY, THROUGH SOME PAIN, EARLY BACK WHEN HE CHANGED HIS BODY F THERE WAS A CONCERN, IT WAS ABOUT WHAT IT WOULD DO, THE FORCES, THE SWING SPEEDS, AND NOW THIS NEWS. >> WELL I'M SURPRISED HE GOT HURT IN THE FIRST PLACE. WE DON'T KNOW HOW MUCH OF THE PING-PONG INJURY WAS THE CAUSE IF IT WAS GOLF, I'M SURPRISED.
ALL ALONG HE WAS GOING TO EXTREME TERRITORIES PHYSIOLOGICALLY, HIS BODY OR HANDS. EVERY PART OF HIM WAS TAKEN TO A FORCE LEVEL THAT NO ONE PROBABLY WHO HAS EVER PLAYED TOURNAMENT GOLF HAS TAKEN IT WAS INHERENTLY DANGEROUS. HE WAS TAKING PRECAUTIONS, A SMART GUY, ABOUT SCIENCE AND THE BIOLOGY AND PHYSIOLOGY AND EVERYTHING ELSE AND STILL GOT HURT, SO I THINK YOU KNOW, THAT SAYS THAT HE WAS MAYBE HAPHAZARD ABOUT THIS, WHICH IS TOO BAD, BECAUSE HE'S GOT SO MUCH TALENT, AND YOU KNOW, IF HIS GOAL IS TO BE THE GREATEST GOLFER, YOU DON'T MESS AROUND WITH YOUR HANDS, AND THEN SECONDLY, I WAS SURPRISED THAT HE PLAYED AT ALL AT THE MATCH PLAY.
IF YOU TALK ABOUT YOUR HAND, THAT IS THE MOST IMPORTANT PART OF A GOLFER'S BODY WE'VE SEEN GREAT PLAYERS, JOHN COOK, YOU KNOW, HAD HAMETE INJURY AND HAMETE BONE INJURY. IT TOOK A LONG TIME, A COUPLE OF SURGERIES TO GET IT RIGHT. IT'S SOMETIMES COMPLICATED LET'S HOPE FOR THE BEST, TEN WEEKS, WHATEVER IT TAKES BE CONSERVATIVE WITH IT. MAKE SURE IT'S HEALED COMPLETELY SO YOU CAN DO WHAT YOU WANT TO DO WITH THE GOLF CLUB AND YOU'RE NOT COMPROMISING THAT'S WHAT HE WAS TALKING ABOUT. I'LL GO 80%.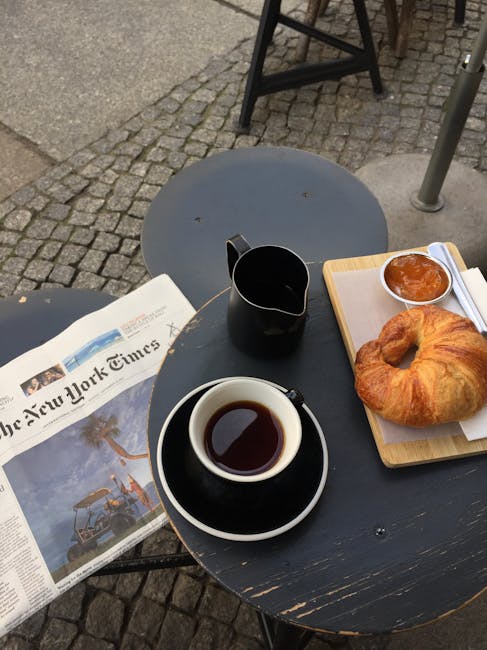 NO, IT'S GOT TO BE 100% HEALED AND YOU DON'T MESS AROUND WITH YOUR HANDS >> IT'S A LOSS FOR THE GAME. HE'S A BIG PERSONALITY, THE WAY HE HITS THE GOLF BALL, I THINK SOMETIMES HE SAYS INTERESTING THINGS OR MAYBE THE WRONG THINGS SOMETIMES. HE LOVES THE GAME. HE LOVES FINDING DIFFERENT WAYS TO GO ABOUT WINNING ON THE PGA TOUR DO YOU THINK THAT THIS IS A MOMENT IN TIME WHERE HE AND CHRIS COMO AND MIKE SHAI AND HIS TEAM HAVE TO TAKE A SECOND LOOK AT THE BODY CHANGE AND THE SPEED SWINGS MAYBE FOR THE LONG-TERM HEALTH OF BRYSON THIS IS NOT THE ROUTE WE CONTINUE TO GO DOWN >> VERY POSSIBLY IF HE'S RIGHT, HE CAN STILL SWING HARD BUT THERE'S BEEN DIMINISHING RETURNS ON THE DRIVER IT'S GREAT HE GOT LONGER AND THE ANALYTICS SHOW HE HAD AN ADVANTAGE DIMINISHING IN ERMZ IT OF THE REST OF GAME NOT KEEPING UP YOU HIT THE BALL THAT FAR AND IN THE FAIRWAY YOU WANT A GREAT WEDGE GAME AND HE DOESN'T.
IT'S TIME TO TURN ATTENTION TO OTHER SHOTS AND THE REST OF THE BAG MUCH LIKE DUSTIN JOHNSON DID. DUSTIN JOHNSON IS A SUPREME DRIVER, NOT AS LONG AS BRYSON BUT RELATIVE TO THE REST OF THE TOUR, VERY, VERY LONG AND DIDN'T GET GREAT UNTIL HE FOCUSED ON HIS WEDGES AND BRYSON SHOULD START TALKING ABOUT AND THINKING ABOUT AND FOCUSING ON THE REST OF THE BAG, THE SCORING AREA, HOW DO YOU SHOOT THE LOWEST SCORE? THAT'S THE FINAL, YOU KNOW, GOAL >> MAYBE FOCUSING ON THE PGA TOUR HE'S SO ADDITIVE TO THE PROFESSIONAL GAME.
IS HE TRYING TO HAVE IT ALL WITH THE DABBLING WITH THE WORLD LONG DRIVE GAME >> THE LONG DRIVE WAS A FUN THING, BECAUSE IT WAS DEMONSTRATING WHAT HE HAD LEARNED. >> SURE. >> AND KIND OF STRETCHING THE BOUNDARIES OF THE GAME AND IN A VERY VIVID WAY >> YES >> LEARNING FROM KYLE BERKSHIRE AND THOSE GUYS TO DO SOMETHING HE'LL TAKE INTO TOURNAMENT GOLF. THAT WAS FINE. TO BE A LONG DRIVE EXHIBITION GUY, NO, THAT I THINK THE PRIORITY IS OFF. THE PRIORITY SHOULD BE ON THE PERFORMANCE ON THE GOLF COURSE THE OTHER THING IS JUST TO SHOW PEOPLE WHAT'S POSSIBLE BUT NOT TO BE SOME KIND OF LONG DRIVE CHAMPION OR JUST GAIN A LOT OF ATTENTION FOR IT AT THIS POINT THE ATTENTION SHOULD BE FROM PLAYING THE BEST GOLF HE CAN. THAT'S ALWAYS TO ME WHEN SOMEONE'S GIFTED LIKE BRYSON, PUT IT INTO THE PERFORMANCE, DON'T HAVE TO TALK ABOUT IT.
IT SPEAKS FOR ITSELF I BRING UP TIGER HE'S THE MODEL OF THAT LET THE CLUBS DO THE TALKING >> ET CETERA AA BUMMER HE'S .