This tutorial explains how to play a round of golf with your Approach S20 watch. It's almost tee time, so let's get started. Before you take your first swing, while in an open area outside the course, select "OK" on your watch. Then, select "Start Round". At this point, your watch locates the satellites and finds the nearest course to your location. This may take 30 to 60 seconds. Now, select the course you are playing from the list. Just follow the on-screen instructions from there to complete the setup and start your round. When you step to the tee, you will notice the device shows the hole you're playing. You'll see the hole number, par for the hole, and the distance to the front, middle and back of the green. If you have been provided the pin locations for the day, you can also set the pin location more accurately. To move the pin location on your watch, select "OK", then "Move Flag".
Choose "UP" or "DOWN" to move the pin position to the closest approximation of today's pin placement on the green. After you crush a drive or other shot you'll probably want to know how far you hit it, right? The Approach S20 has built-in AutoShot detection that senses and automatically records each shot for post round analysis. Select "OK", then "Measure Shot". For more information on this feature, watch the Garmin AutoShot game tracker tutorial video. When you've finished the hole, if scoring is enabled, you'll be prompted to enter your score.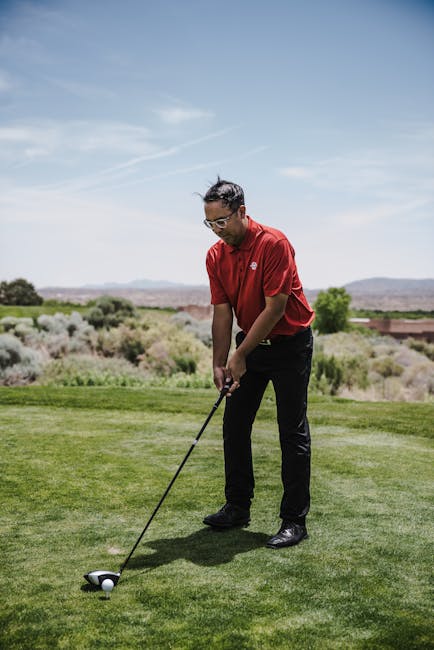 Of course, you can also adjust the score manually at any time during a round. To do so, select "OK", then "Scorecard". Choose "UP" or "DOWN" to select the hole and select "OK". Then "UP" or "DOWN" to set the score and select "OK". As you move to the next tee the S20 automatically transitions to the next hole.
And that's how you play golf with the Garmin Approach S20 watch. You can store your rounds, track and analyze statistics, even share your games with friends using Garmin Connect. For your free account, sign up at Garminconnect.com/golf. That's it for this video. Learn more features of the Garmin Approach S20 by watching the other videos in the series..